One of our five principles is, "There is strength in the truth."  Now this would seem to be obvious to everyone, and unnecessary to add to a list of principles. To the contrary, in a USA Today headline article several years ago, they ran a study of a cross-section of various business people; from first level people to executive management, asking them the question, "In the last six months, have you done something that would be considered dishonest, immoral, or unethical?"  An astounding 49% said "Yes".  So it's not falling-off-a-log easy to assume everyone is telling the truth.
I have often called this principle a "magic bullet".  It is so simple to tell the truth, but so often difficult to deliver.  No one wants to tell the customer bad news, so it seems easier to stretch the truth, when, in reality, your customer knows that everyone makes mistakes from time to time and expects that you will too.
More importantly, the effect that following this principle has on your own organization is amazing!  Life gets so much easier when you always tell the truth.  I bought a company that became SMC seven years ago, and, within two months, my Customer Business Manager came to me and said that the employees that had been managing the company before had made a decision six months earlier to substitute one electronic part for another because it was more available than the approved part.  She asked what she should do.  We followed our principles and immediately called the customer and explained exactly what happened.  They were shocked and asked her why we would tell them this when they had no way of knowing the part had been substituted.  The answer was, of course, easy for her.  We follow our principles.  That customer never doubted anything we said after that.
If you want to develop a true "partnership" with your customers (and that word is grossly overused), you may need to start with the determination that you will follow this principle in every situation.
ABOUT ROB COATS, CEO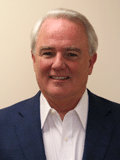 Rob brings more than thirty-five years of manufacturing experience to SMC. He spent the first part of his career in manufacturing management with Procter & Gamble before coming to Lexington to manage the operations of a small manufacturer. His first position with ownership was a wire harness company near Lexington. After that business sold, Rob purchased SMC as the majority owner in 1994. Sales grew by 7X over the next thirteen years due to a stellar group of key employees. Rob holds a B.S. in Engineering and a MBA from Virginia Tech.
ABOUT SMC
SMC is a print circuit board assembly manufacturer, custom cable assembly provider, system integration/box build manufacturer that is located in the heart of Kentucky. Our two locations provide quick and easy access for the technology industry in the eastern region.
We specialize and are certified to manufacture products in the medical, security, military/DOD, industrial controls, construction, and transportation industries.  To maximize customer support, we have created five separate engineering departments: process, test, customer, system integration, and quality engineering. These departments offer world class engineering support and product development. SMC has the EMS solutions you need to ensure quality electronic products at a competitive cost.