All companies in electronics manufacturing services hear this question at one time or another. If your answer is how much SMT machine capacity you have for new business, you would be right – partially right.
Each electronics manufacturing services provider has more capacities than machine capacity. The other types SMC talks about are:
Building Capacity – How much room do we have for expansion? In our case, we have doubled the size of our primary facility.
People Capacity – Do you have access to additional production technicians and technical staff to grow with your customers? We have a number of past staff members that would like to rejoin our team.
Management Capacity – Does your executive management team have the background and skill sets to grow the business – double or triple it, and not lose control? Our team has been down this path before and know how to grow and maintain control.
Financial Capacity – Can your bank support your growth with working capital loans and capital expenditure loans? At SMC, we have a large, national bank that understands the growth in inventory and receivables that accompanies growth in sales.
Capacity takes many forms in electronics manufacturing services and, if your provider hasn't thought about all of the above, surprises could be coming in the future.
ABOUT ROB COATS, CEO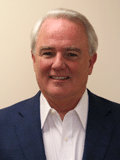 Rob brings more than thirty-five years of manufacturing experience to SMC. He spent the first part of his career in manufacturing management with Procter & Gamble before coming to Lexington to manage the operations of a small manufacturer. His first position with ownership was a wire harness company near Lexington. After that business sold, Rob purchased SMC as the majority owner in 1994. Sales grew by 7X over the next thirteen years due to a stellar group of key employees. Rob holds a B.S. in Engineering and a MBA from Virginia Tech.
ABOUT SMC
SMC is a print circuit board assembly manufacturer, custom cable assembly provider, system integration/box build manufacturer that is located in the heart of Kentucky. Our two locations provide quick and easy access for the technology industry in the eastern region.
We specialize and are certified to manufacture products in the medical, security, military/DOD, industrial controls, construction, and transportation industries.  To maximize customer support, we have created five separate engineering departments: process, test, customer, system integration, and quality engineering. These departments offer world class engineering support and product development. SMC has the EMS solutions you need to ensure quality electronic products at a competitive cost.