Being "disagreeable" is generally considered a negative term interpersonally. But, how about just "disagreeing"?  I have a plaque on my desk that says "When two people in a business always agree, one of them is unnecessary."
Disagreement is necessary for progress in business.  Debate is important to seeing different sides of an issue and the various solutions available to resolve that issue.  Now, all of this discussion needs to come up short of hollering and screaming.  Debate is not an excuse for being rude or inconsiderate.  However, problems will not be optimally solved without some disagreement; that is what synergy is all about.  The thought is that the result of several people hashing through an issue will provide a better solution than any one person could have offered.
At SMC, we have lots of lively debates, and it can be frustrating for some people that they have to listen to so much discussion – some of which is delivered quite passionately.  At SMC it is said that, when three of our engineers are debating an issue, there are generally at least four different opinions!  But without those lively discussions, our company will reach a less-than-optimal solution.
So, remember that being "agreeable" all of the time may be depriving your company of your best input and may be making you less valuable.  Therefore, don't be afraid to disagree!
ABOUT ROB COATS, CEO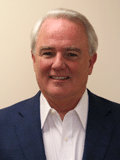 Rob brings more than thirty-five years of manufacturing experience to SMC. He spent the first part of his career in manufacturing management with Procter & Gamble before coming to Lexington to manage the operations of a small manufacturer. His first position with ownership was a wire harness company near Lexington. After that business sold, Rob purchased SMC as the majority owner in 1994. Sales grew by 7X over the next thirteen years due to a stellar group of key employees. Rob holds a B.S. in Engineering and a MBA from Virginia Tech.
ABOUT SMC
SMC is a print circuit board assembly manufacturer, custom cable assembly provider, system integration/box build manufacturer that is located in the heart of Kentucky. Our two locations provide quick and easy access for the technology industry in the eastern region.
We specialize and are certified to manufacture products in the medical, security, military/DOD, industrial controls, construction, and transportation industries.  To maximize customer support, we have created five separate engineering departments: process, test, customer, system integration, and quality engineering. These departments offer world class engineering support and product development. SMC has the EMS solutions you need to ensure quality electronic products at a competitive cost.