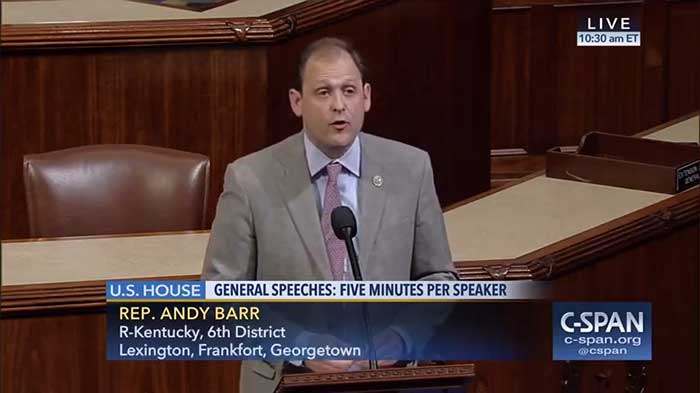 Congressman Barr's Recognition of SMC Manufacturing Services

In February of this year, Representative Andy Barr (District 6—KY), spoke before the House, praising SMC Manufacturing Services' positive impact on not only the workforce in Kentucky, but on our nation's national security capabilities as well. In 2016, Rep. Barr visited the SMC Manufacturing Services facility In Nicholasville, Kentucky, where, for more than 30 years, the SMC team (previously Southland Manufacturing Company) has been leading the industry in development of manufacturing services.
In a 45,000 sq. ft. facility and employing a workforce of over 140 men and women, SMC Manufacturing Services helps build elements of the Common Remotely Operated Weapon Station (CROWS), used extensively in the U.S. armed forces. Further, Rep. Barr heralded SMC as a veteran-friendly workplace, proving the company's support of the local economy, veterans, and the American manufacturing industry.