The Military Defense industries are often the most complicated, requiring advanced solutions to address complex problems. With the technological expertise of our team, you can be confident we will solve these issues seamlessly and control documentation in a secure environment.
As an ITAR Certified, ISO 9001:2008 Designated, IPC Class 3, RoHS Compliant, and a Six Sigma Black Belt Quality Engineer manufacturing company, SMC is poised and ready to take on whatever electronic manufacturing services you need, including densely populated, complex, multilayer cable assemblies.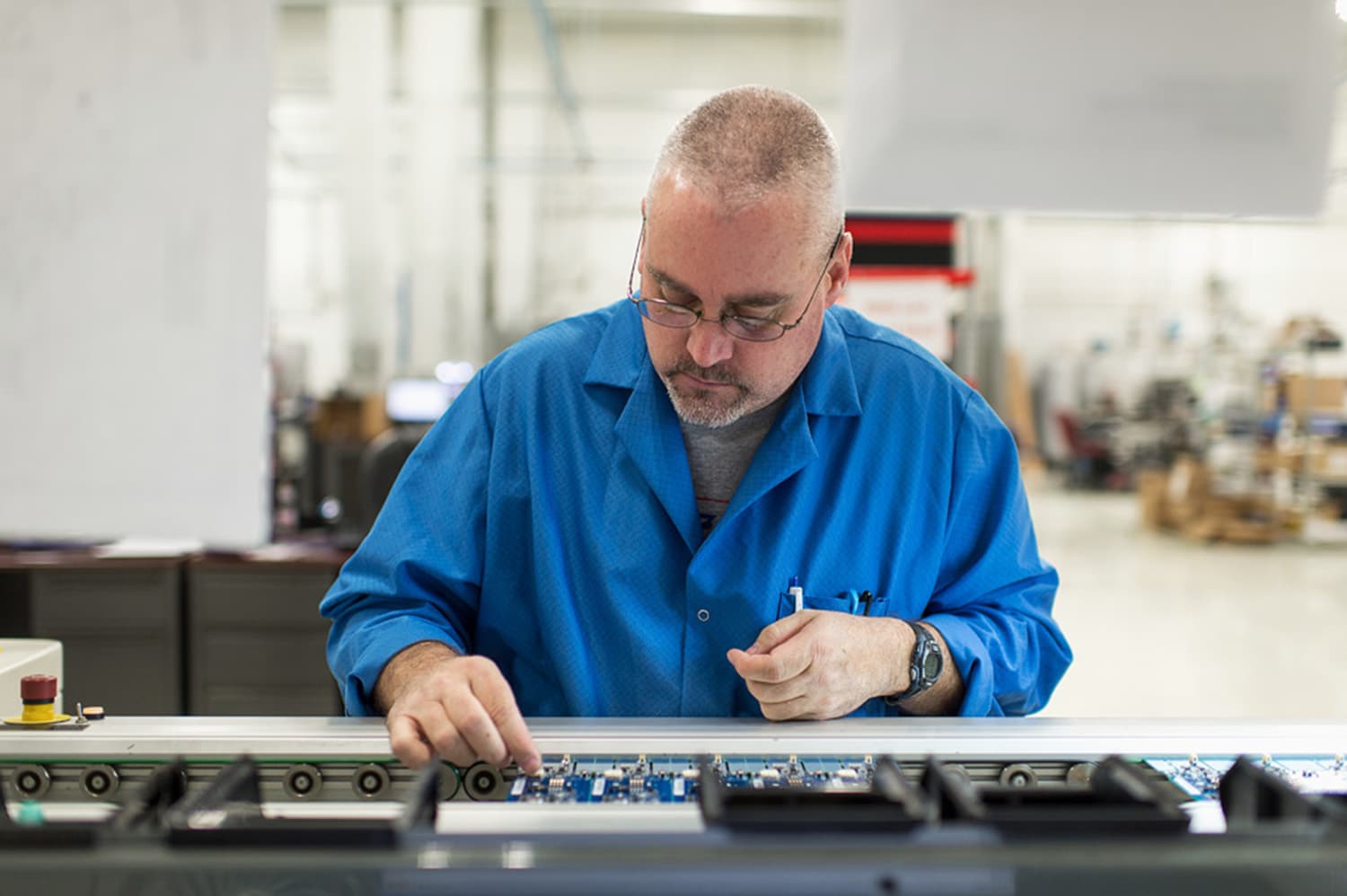 Projects and Examples
Since 1979, SMC has worked in Military Defense manufacturing, including the following projects:
High Speed Data Communications
Radar Test Systems
Electronic Body Armor
Transmission System
Soldier System Cable Assemblies
Fighter Plane Wire Harnesses
Ruggedized Data Cables
Over Molded Data Cables
RF Coaxial Cables
RF Cable Connectors
Troop Transport Systems
Land Vehicles
Tank Heaters
Fiber Optic Communication
Circuit Boards for Flight Simulation
In addition, SMC is a research and development company for target control systems, secondary systems, air traffic, landing, and for drone controls.
Certification
ITAR Certified
ISO 9001:2008 Designated
IPC-A-610 Certified Training
RoHS Compliant
Contact Us
Please contact us to see what else we can do to meet your Military Defense manufacturing expectations.
HOW TO CHOOSE
AN ELECTRONICS MANUFACTURING PARTNER GUIDE
---
Advice on how to choose the RIGHT partner